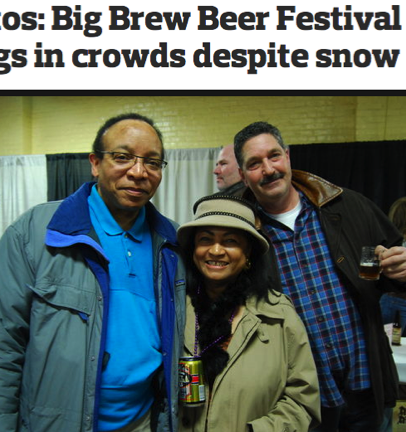 A Big Brew Beer Festival
happened on Feb. 15, 2014 in Morristown, NJ.


Yes, the date included more cold and snow on the outside!
But cold beer and warm fellowship inside the Morristown Armory rapidly melted away the lingering winter signs.

As is customary, NJ.com covered this Big Brew Beer Fest event and, once again quoted our own Joe Wesley, president of JNL Creative Tours. Visit NJ.com's full article on the winter Big Brew Beer Fest here.

Feel that you missed out on a great experience, you did. The good news is, you can let us know that you want to be in on the next Beer Fest.

Visit New Jersey's Big Brew Beer Fest's site.
Scroll